SMILE WITHOUT A CARE IN THE WORLD
Is your smile holding you back?
THE MOST ADVANCED INVISIBLE BRACE SOLUTION
Straighten teeth more predictably and comfortably
CHILDREN'S ORAL HEALTH WITH EARLY DETECTION AND PREVENTION
Prevention is always better than cure. Take action now
The First visit and Clinical Diagnosis is Free
At Dental Nova Clinic, our aim is for every patient who comes into the practice to feel at home, no matter what the reason for their visit is. The whole team wants every patient's journey at the practice to be relaxed, positive, and as unique as they are.
Every patient will have their own set of needs, desires, hopes and fears about dental treatment, so we will spend time getting to know you to find out what yours are, and to answer any questions you may have.
We strive to provide the highest standards of treatment for every patient, at every appointment, in every aspect of dentistry.
All of this is done by our dedicated team of specialists, who offer an unrivalled set of skills and treatments, provided in a caring, compassionate manner, all under one roof.
Following your initial consultation, you will be advised to see the most appropriate dentist for your treatment.
Should you need to see one or more of our specialists you will be booked an appointment with them, and if complex treatment is required the specialists and your dentist will liaise with each other to create and implement a full treatment plan.
One dentist will have overall responsibility for your care at all times.
Have a look inside our clinic
WE DESIGN YOUR SMILE
You are our priority number one. For this reason we always carry out a personalized diagnosis.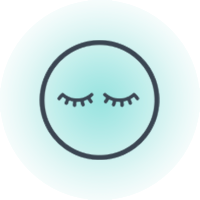 CONSCIOUS SEDATION
This is a very important tool with which we grant our customers the best experience in our practice.
FINANCING
We have the financing
flexibility to meet
your needs.